Your Software Application Business Case Template
Are your software subscription requests lengthy and often rejected? Download our comprehensive framework to help outline your use case in detail so that you can get the buy-in you need from your procurement team!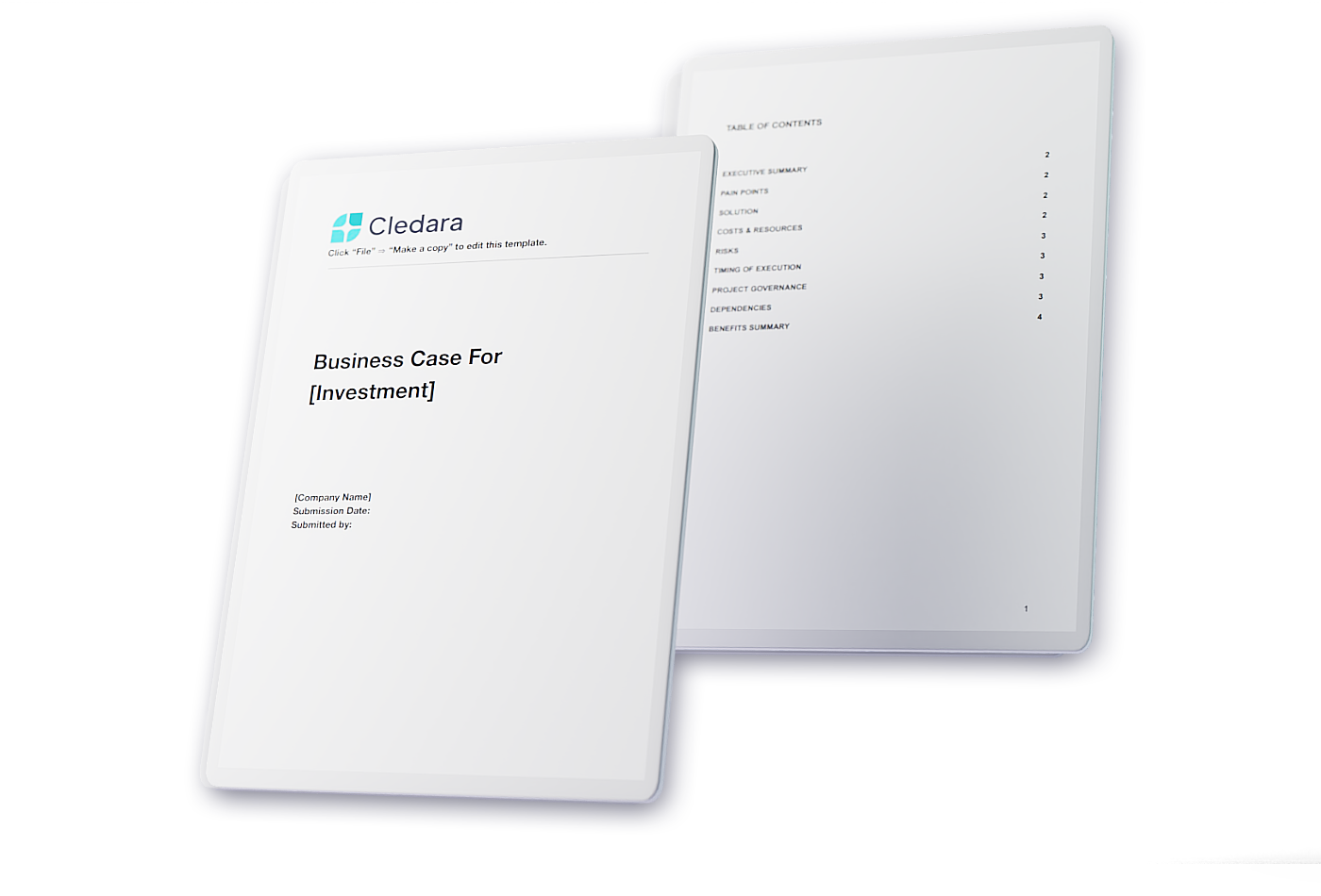 Outline its use case, required resources and dependencies
Establish an easy-to-use, compliant approval process
Improve team communication and collaboration
"

Cledara gives you the control you need before things get out of hand.

"