Your SaaS Visibility Tracker
Stuck on how many SaaS Subscriptions your company has, who owns them, how much they cost, and what they're being used for?
Get your template today to take your first steps towards complete visibility and control over your company's software subscriptions.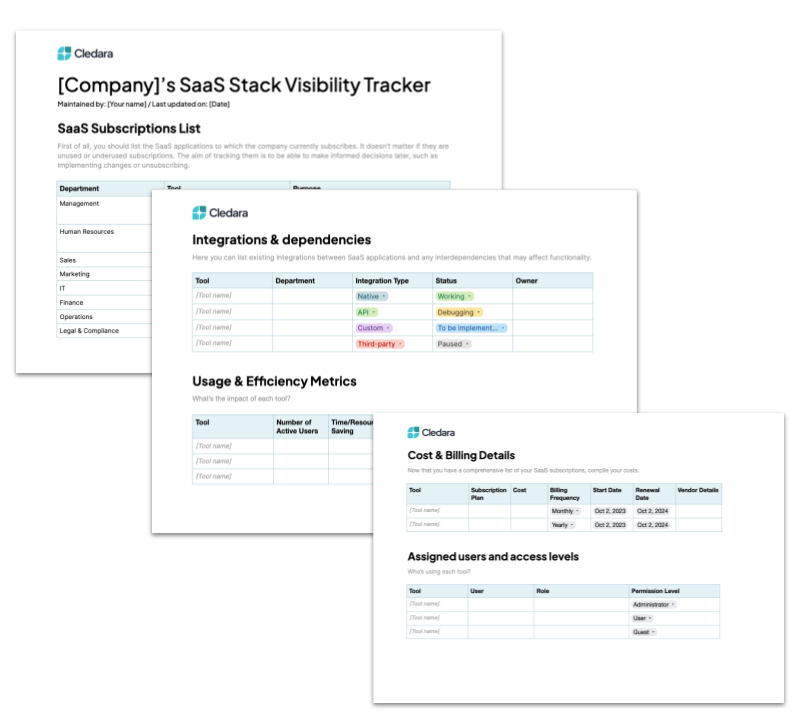 Here's what you will learn:
How to structure your SaaS Management
Get a holistic view of your company's SaaS Stack
Identify opportunities for optimization
"

Cledara gives you the control you need before things get out of hand.

"