Nurturing Culture in High-Growth Companies
Join our webinar for insights on how David Cohen, founded and built Techstars, the worldwide network that helps entrepreneurs succeed, a portfolio that is collectively worth more than $219B today.
Thursday, May 25th | 12:30pm PST / 3:30pm ET / 8:30pm BST
VC funding is expected to reach a mere $76 billion in 2023. A 53% year-on-year decline from 2022.
Join our Co-Founder & COO, Brad van Leeuwen as he interviews David Cohen, Founder & Chairman of Techstars as they discuss how to excel amid this turbulence.
With ample time for Q&A, on Thursday, May 25th, save your seat to get playbooks on;
GiveFirst Mentality
Insights into Techstars' world-class community building and the power of knowledge-sharing.
Navigate Market Crises
How to navigate the unique challenges faced by leaders in turmoil economic environments.
International Expansion
Learn about the complexities of scaling your business globally, and gain practical tips for successful expansion efforts.
Save your spot for the live panel
Brad van Leeuwen
Co-Founder & COO of Cledara
Brad has over 20 years of experience in building fintech products as well as advising and investing in tech startups globally. Prior to Cledara, Brad scaled GTM and led partnerships for BaaS unicorn railsr and emerging markets neobank dopay. Prior to dopay, he was a principal at the EBRD, where he made numerous early-stage investments in fintech and financial services.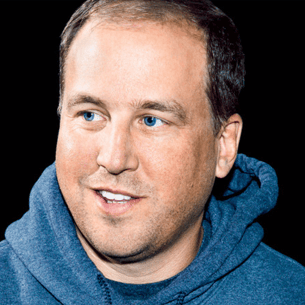 David Cohen
Founder & Chairman of Techstars
David Cohen is the Founder and Chairman at Techstars, the worldwide network that helps entrepreneurs succeed. David started his career as an entrepreneur and founded three companies, two of which had successful exits. In the 15 years since he founded Techstars, it has invested in more than 3,000 startups. With offices in more than 40 cities in 15 countries, Techstars has 350 employees including 100 investment professionals and makes more than 600 new investments annually via its network of accelerator programs. Notable Techstars investments include the first rounds of more than 20 unicorn companies such as Chainalysis, Classpass, DataRobot, Digital Ocean, Outreach, Pillpack, Remitly, SalesLoft, Scopely, SendGrid, Twilio, Uber and Zipline. In total, these investments have gone on to create more than $210B in value.