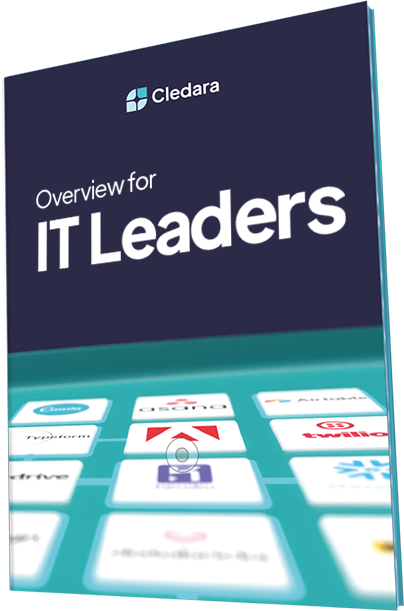 The all-in-one SaaS management tool for IT
Maintain full visibility and control while empowering your team to get the software they need, when they need it. Learn more now.






Here's what you will learn:
How to get complete visibility and control
Get auditability, security and control across your SaaS assets with intuitive workflows, built-in compliance and unique virtual cards for every subscription.
How to make SaaS compliance straightforward
Cledara embeds compliance checks in your software purchasing and management processes, making complying with regulations quick and straightforward.
How to take control of SaaS Sprawl
See all the tools your teams are really using to avoid shadow IT and keep data security in check.
"

Cledara gives you the control you need before things get out of hand.

"