Your Application Rationalization Framework
Are you tired of receiving software subscription requests with little to no information about the solution? Download our time-saving framework to get the full picture, outline their use case and map out implementation implications, including compliance risks.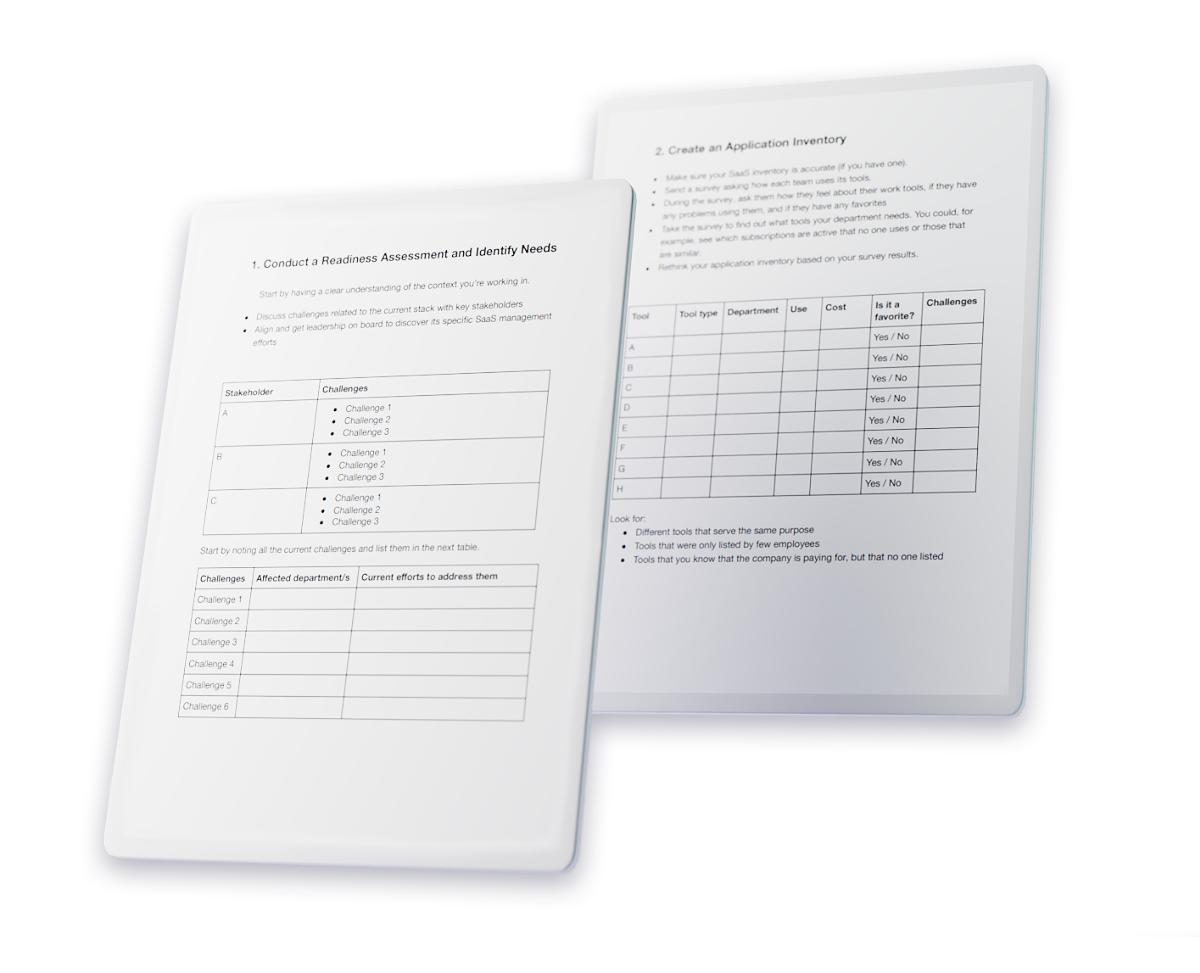 Get a holistic view of your company's SaaS
Mitigate data silos and compliance risks
Identify opportunities for improved resource allocation
"

Cledara gives you the control you need before things get out of hand.

"